Competitor intelligence
Competitor Analysis Tools for Strategy Development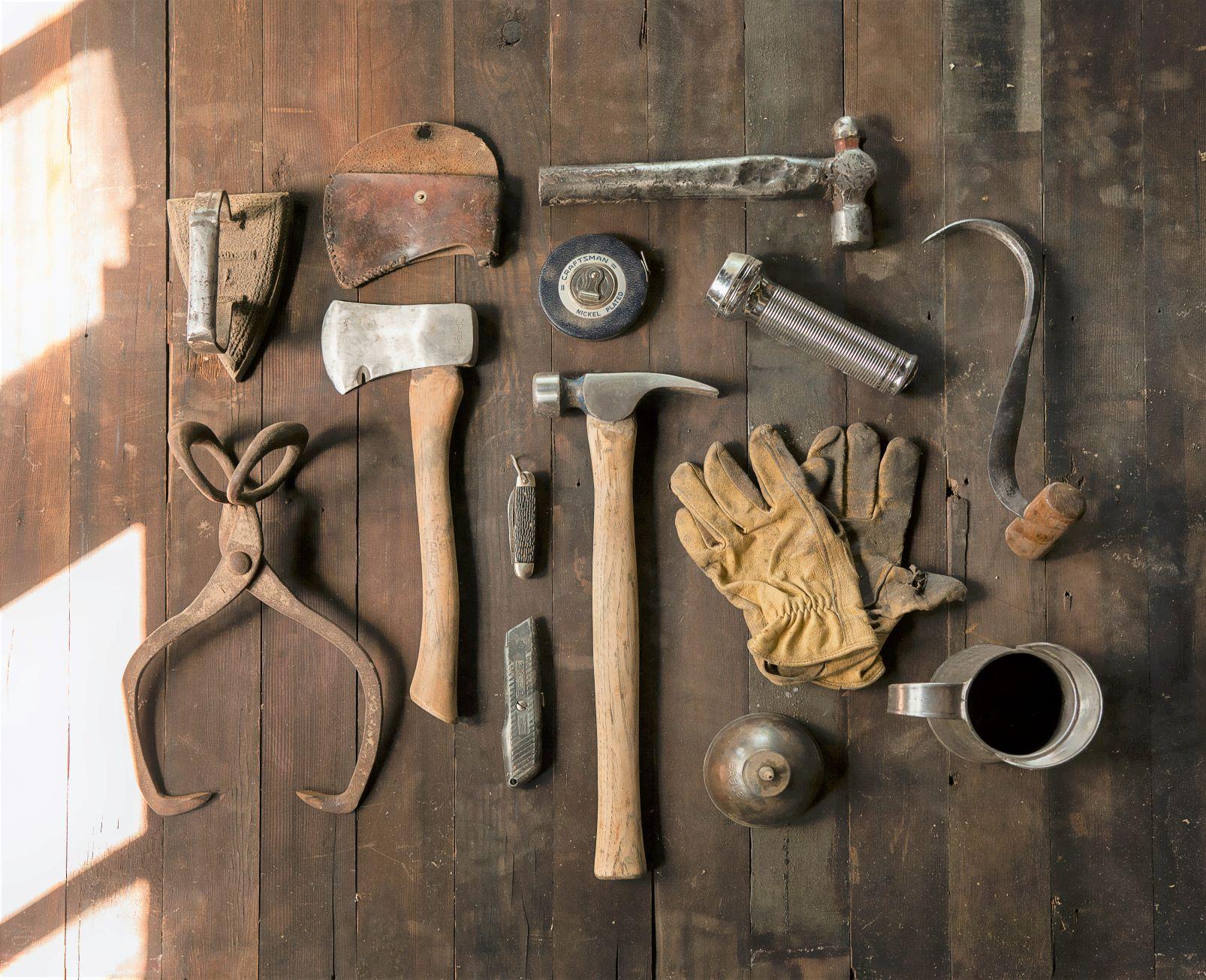 Competitor analysis is critical driver of any business strategy. However, many fail to use it effectively. To ensure it drives tangible action it must be integrated into the strategy development lifecycle. Four key competitor analysis tools should be included: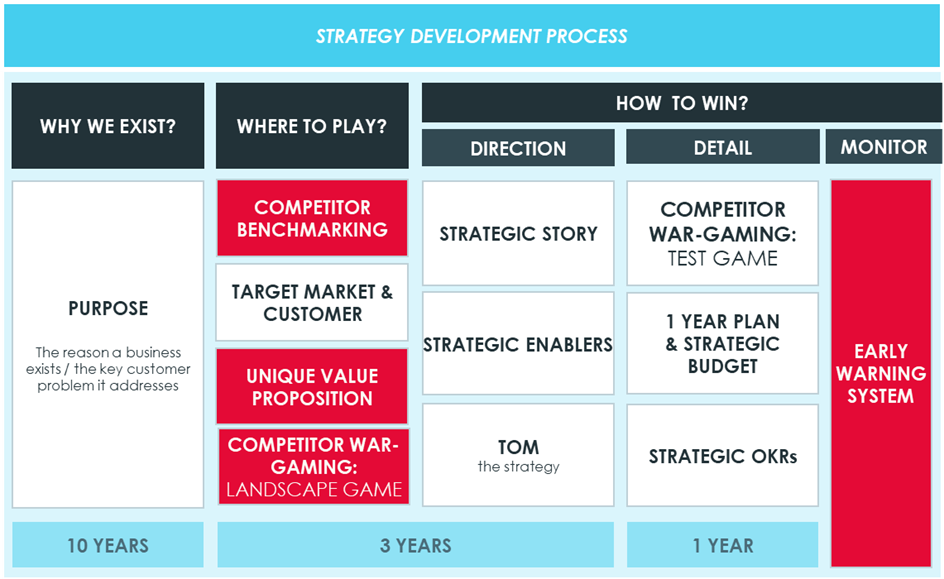 The Cognosis Strategy Development Approach
Competitor benchmarking, the process of looking at your own performance relative to your competition, is an essential component of the strategy development process. It will help you identify your competitors' strengths, weaknesses, key threats and opportunities and track your strategic performance on an ongoing basis. It is important that you tailor your benchmarking to your long-term goals and use specific and appropriate indicators to track your progress.
Keeping your benchmarks and long-term goals at the forefront of your strategy will give you ongoing confirmation that you're focusing on the right areas or provide the insight to help you adjust quickly if you're not. This can carried be out through an Early Warning System dashboard. In the event that a key KPI does hit 'danger levels', leadership are alerted and able to respond with agility, to put the appropriate pre-agreed course of action into motion.
A unique value proposition analysis is another important tool that should be conducted in every strategy cycle to sense check the strength of your point of difference. Research shows that top brands that include a unique value proposition (UVP) with their marketing communication achieved a 168% growth average, compared to only a 27% increase for brands that had 'excellent advertising' but weak propositions (Millward Brown). To stress test your UVP, you must understand what your brand does well and what unique features define your business. You must also be clear on what you do better than your competitors and how you can satisfy your customers. Your UVP should sit at the heart of your strategy and all marketing communications.
Competitor war-gaming should be a non-negotiable exercise in any strategy development process. It requires you to form strategies from a competitor's point of view under different scenarios, to improve foresight and the quality of decision making. There are two types of games that can be played, the first are games for formulating a new strategy (landscape games) and the second are games for testing an already existing strategy (test games). As a result, war-gaming should be integrated into the overall strategy development process, both pre and post strategy formulation. New opportunities and risks are often missed when individuals are too ingrained in their day-to-day jobs. These can be identified by stepping into the shoes of others and seeing the world from a different perspective. Depending on the industry it may also be useful to war-game other stakeholders such as Regulators, Consumers, Retailers and Suppliers on a regular basis.
A strategic plan needs to be adaptive to survive changing or unanticipated competitors. To avoid nasty surprises it's important to integrate these 4 competitor analysis tools into the strategy development process. Helping you identify, track and signal new threats and opportunities and stay ahead of the pack.
Become a competitor 'mind-reader': How to take your competitor analysis to the next level
Managing uncertainty through war-gaming and scenario planning
If you would like to talk about any aspect of your competitor strategy, please drop us an email at; pia.kirkland@cognosis.co.uk