Competitor intelligence
Early Warning System: What Is It And Why Do You Need One?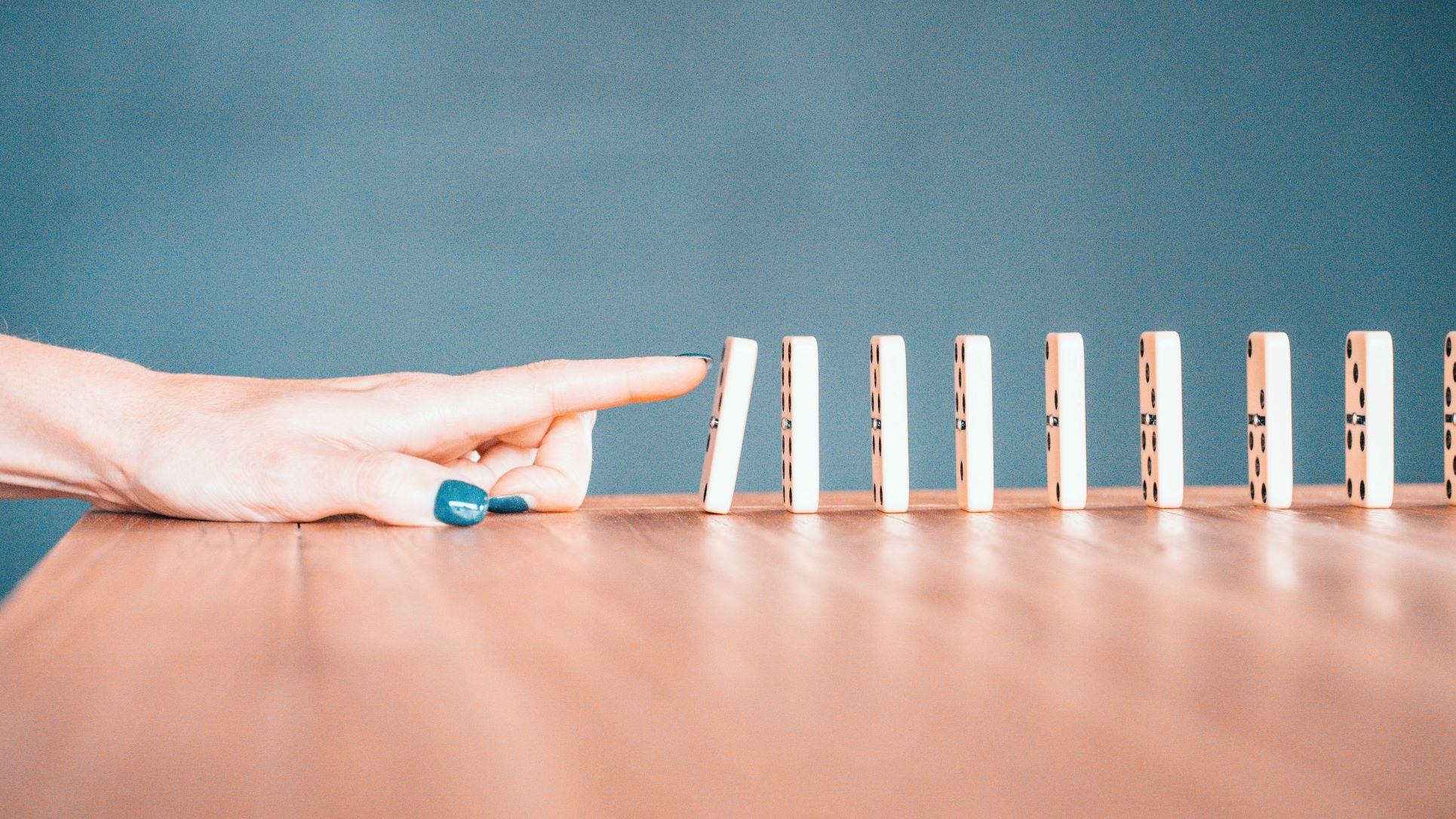 We are all too familiar with the rise in extreme weather events over recent years, as we witness the effects of climate change. During the past 50 years, the incidence of natural disasters has risen by a factor of 5. To combat this, the UN have called for significant investment into Early Warning Systems (EWS). EWSs have demonstrated their ability to mitigate the impact of natural hazards time and time again. For example, Bangladesh implemented a 48-hour cyclone EWS following a devastating cyclone in 1970. This has greatly reduced casualties, from subsequent cyclones, by providing life-saving time for evacuations to take place.
Of course, an EWS cannot prevent all damage - but it has shown that a timely warning enables people to promptly kick their mitigation plans into action, which can significantly reduce the disastrous impacts.
For an organization to achieve sustainable growth, they similarly must be able to monitor and respond to their competitor threats with agility. The roll call of companies that have failed to do this is long and illustrative. From Nokia to Best Buy to Yahoo, to name just a few.
WHAT IS AN EARLY WARNING SYSTEM?
Early Warning System (EWS) is an ongoing competitor monitoring process that tracks competitor movements, and critically signals when it is necessary to act in response to external environmental changes.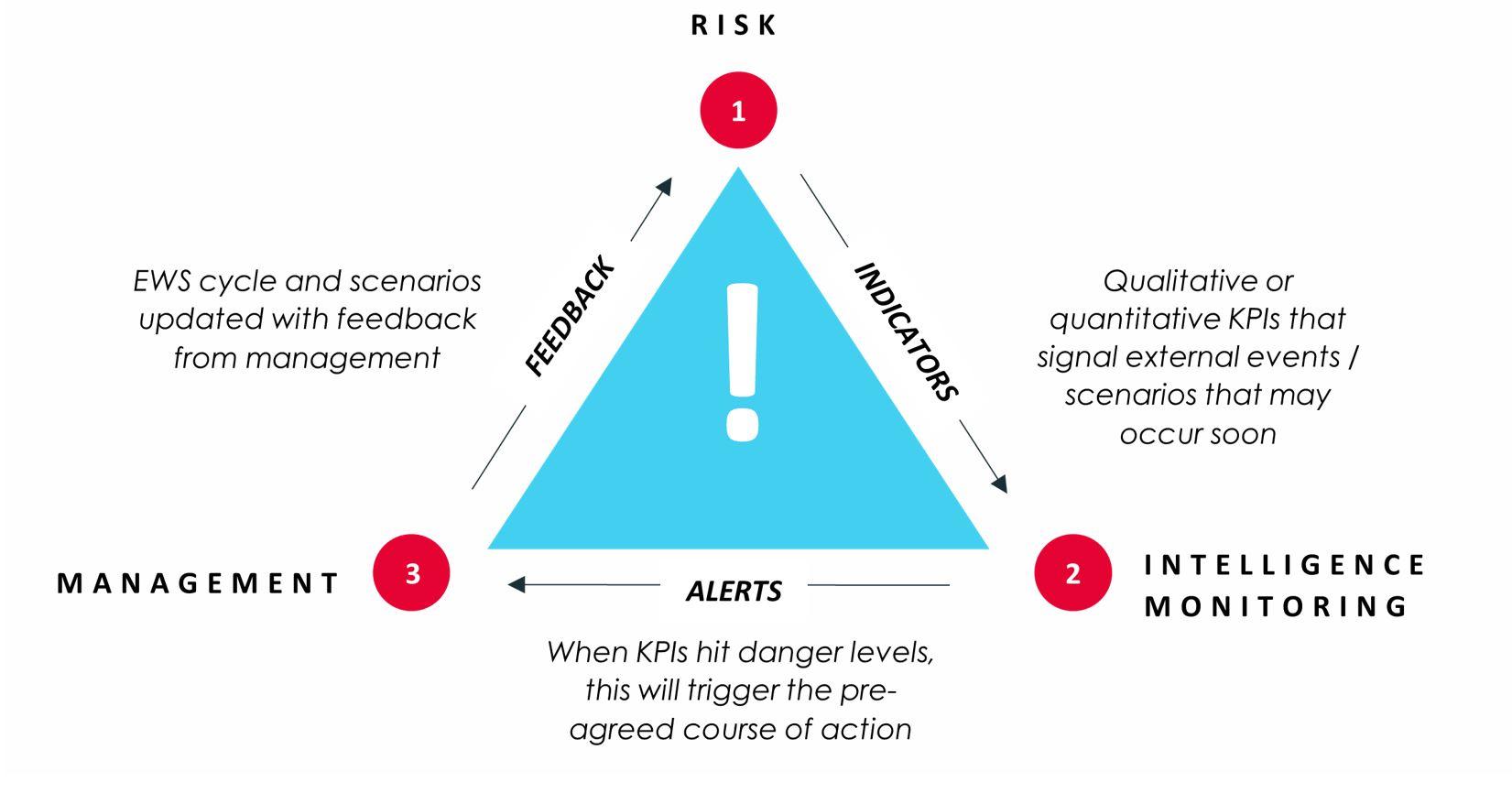 An EWS offers a single view of critical competitor KPI's in a dashboard that is updated monthly; this provides visibility across key competitor risk indicators. If a KPI hits 'danger levels', the leadership team will be alerted rapidly and thus, are able to respond with the agility required to launch the pre-agreed course of action into motion.

WHY DO YOU NEED IT?
An EWS is the essential bridge between hypothetical risk identification and management action. Whilst competitor Scenario Planning (i.e., Scenario-based War-gaming) is key to proactive business strategy, even a forward-looking strategic plan can become meaningless if left to sit on a virtual shelf. Therefore, it is essential to identify threat events as they occur, and to trigger the appropriate pre-planned mitigatory action.
WHAT ARE THE BENEFITS?
Strategic early warning through an EWS framework is the critical factor that turns competitor Scenario Planning from a useful strategic exercise, into impactful real-world action.
The strategic early warning improves the speed, quality, and flexibility of decision-making through these three key steps:
Early warning intelligence proactively increases information certainty. This is achieved using a systematic process and enlarged datasets to inform decisions.
Information certainty, in turn, will increase both management's confidence and time to act on likely future developments.
Collectively, this plays a vital role in stakeholder engagement by transitioning conversations from 'what does this change mean for our organization' to 'which options should we pursue proactively?'. As a result, the organization is equipped to have a strategic conversation as and when the external environment changes.
In summary, the EWS framework acts as a preventative safety net –catching threats and avoiding surprises. It encourages organizational alertness that crucially prevents disruptive competitor movements from destabilizing the strategic success of your organization. Ultimately, EWS will allow you to stay one step ahead of the competition, whilst delivering financial and time efficiencies.
Competitor Analysis Tools for Strategy Development
Become a competitor 'mind-reader': How to take your competitor analysis to the next level
Managing uncertainty through war-gaming and scenario planning
To talk about your competitor strategy, please don't hesitate to get in touch with pia.kirkland@cognosis.co.uk