Competitor intelligence
Become A Competitor 'Mind-Reader': How To Take Your Competitor Analysis To The Next Level…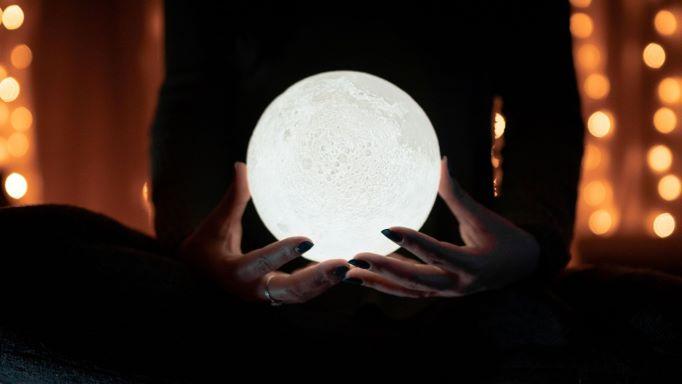 No-one can deny the importance of competitor benchmarking: it allows you to gain a deeper insight into your competitor's organisation and how they are performing vs others.
You might think you're well set up to keep tabs on your competitors' every move. However, traditional competitor intelligence gathering often excludes a key step: getting into the psyche of competitors.
Companies often veer off their intended strategic pathway because of the personalities in charge. This is because the objectives of corporate decision makers rarely completely align to the objectives of the corporation. This is why companies often act in ways that seem inconsistent with their strategic intentions.
Would you enter into battle without truly understanding the leader of your opposition? In order to better predict the next moves of a competitor, it's crucial to build a deeper understanding of your competitor's key decision makers. To do this, you need to answer three questions:
Who is making the decisions?
What information do we need to know about decision makers?
Where can I find this information?
This isn't an easy process – just as no two companies are the same, neither are any two decision makers.
To simplify things, we've broken down the process into two simple steps for you to follow:
Step one – understand who is making the decisions and how much power they hold
Map out the owners, senior leaders and general management of your competitor.
Owners
Hint: Owners are likely to have the biggest influence, so spend the most time here. Some critical things to think about…
Is the business:
| | | |
| --- | --- | --- |
| Family Owned? | A public company? | Private equity owned? |
| Then values and history may drive the strategy. They are often more long-term, and they are less likely to react to short-term pressures. | Then shareholders will often scrutinize the company if they are not reacting to external pressures and changes. This results in more reactive strategies with the main aim of maximizing shareholder value. | Then they are likely to focus on the short-term performance improvements to generate cash and make the company more attractive to buyers. |
Top-level management
It's also important to look into the senior leaders of companies that have been hired by owners to deliver on the company's objectives. Their decision-making styles, previous history, values and assumptions about the market places will all influence the decisions they make for the business.
General Management
If a competitor is de-centralised, it's also important to look into business unit leaders. They are likely to have autonomy over decisions in their remit and as a result company's objectives may vary by location and also across different divisions. General Management will be shaped by the same personal influences as top-level management including their previous history and decision-making style.
Step two - gather information on the drivers that shape these individuals
Create a deep-dive into each person you've identified as a key decision maker. Factor in the following:
Education & Functional Background
Previous Successes and Failures
Reward Structure & Incentives
Personality & Decision-Making Style
Management Assumptions
This will determine how they orientate and perceive their business. E.g. leaders with Marketing backgrounds can often emphasise different strategic directions, based on what they feel comfortable with, than leaders with backgrounds in Finance. Source: Linkedin profiles
As expected, decision makers are likely to repeat the same decisions they have made in the past, especially if they have proven to be successful. This may also include different strategies that they have implemented in other businesses or industries they have worked in.
E.g. if SKU rationalisation was a successful remedy for a profitability problem facing the CEO in the past, it may be adopted next time a similar remedy is needed.
Sources: LinkedIn profiles, Press releases announcing new roles, Industry award nominations.
Senior executive KPIs are often publicised in public companies and are a strong indicator of behaviour.
E.g. a high growth, low margin challenger brand may be killed to ensure the executive team meet their short-term portfolio margin targets.
Sources: Annual reports, Proxy statements
Description of their personality traits and how they make decisions.
E.g. a CEO's level of agreeableness has been proven to be significantly associated with team cohesion and de-centralization of power. Sources: Ex-employee interviews, Glassdoor reviews, Behavioural observations from public media / investment interviews
This can provide an indication of where competitor blind spots are. This can be uncovered through comparing their beliefs against an industry five forces analysis and determining what is being focused on vs. what is being ignored.
E.g. a failure to recognise or appreciate changing customer needs, buying behavior and purchasing patterns.
Sources: Public speeches given by the competitor's executives, in which they express their beliefs about where the industry is going.
To anticipate the moves of your rivals, you must understand how their strategists and decision makers think. While this won't eliminate all surprises, it will help you better understand their likely moves. Translating good competitor intelligence into powerful competitor insight.
Competitor Analysis Tools for Strategy Development
Managing uncertainty through war-gaming and scenario planning
If you would like to talk about any aspect of your competitor strategy, please drop us an email at; pia.kirkland@cognosis.co.uk