business strategy
4 proven ways to achieve a high-flying business growth strategy
"While all business leaders seek strategies that drive an imperative for growth, there are surprisingly few that truly succeed. So, what's going on? Is there a code for unlocking sustainable strategic growth? Our research reveals the key drivers of successful long-term growth."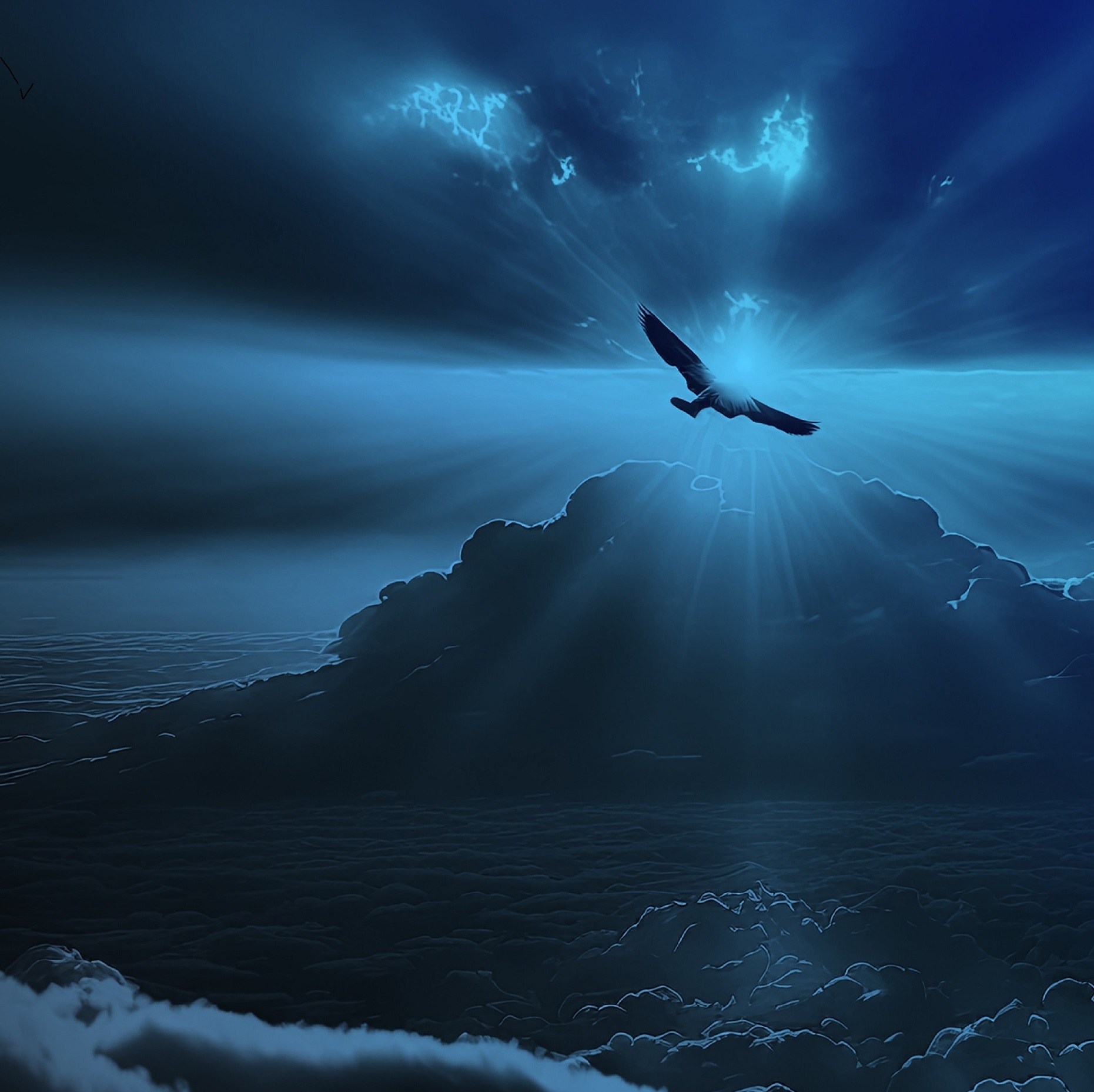 Eavesdrop on a boardroom meeting in almost every company in the world, and undoubtedly 'the need for growth' is a top point for discussion on the agenda. While all business leaders seek the strategies that drive an imperative for growth, there are surprisingly few that truly succeed.
Just one in nine companies today sustains profitable growth for a decade or more. So, what's going on? And is there a code for unlocking sustainable growth? Our research reveals the key drivers of a successful long-term strategy.
> READ THE RESEARCH: How to navigate your growth challenges on the road to £1bn

Meet the Fliers – and learn why they soar
Growth plateaus are often inevitable as companies evolve and scale. In some cases, they are unavoidable due to external factors. Our own analysis of the long-term performance of 1,500 UK small- to medium-sized businesses found that almost all will see their growth slow, stall or decline on the road to £1bn in revenue.
But not all. There are a happy few – just 5% at the tip of the performance pyramid – that can limit both the intensity and the length of growth plateaus.
We call these exceptions to the rule… 'The Fliers'.
What makes The Fliers stand apart? What is it about their culture and strengths that enables them to anticipate these plateaus and adapt more quickly? Our analysis shows that these companies – regardless of sector – over-index on four critical and interlinked behaviours. Together, these four qualities present a proven formula for a sustainable growth strategy.
#1 Future Focus
In the quarterly race to meet targets, placate shareholders and keep the lights on, any aspirations towards driving business change can feel like a luxury. Developing new strategic growth engines risks burning essential capital and distracting from the core business. Financial directors favour inventories over invention.
The Fliers structure their business to resist the systemic pressures of short-termism. They bake future focus into their long-term strategy. They don't indulge in predicting the future, but they do try to forecast it, by following trends and keeping pace with what's happening in society and their industry. Unlike a myopic company that ignores the warning signs until it's too late, a visionary company disproportionately invests in future growth opportunities.
It's not the easy choice. Future focus is a never-ending contest. By the time you've prepared for tomorrow, it's already today – and tomorrow brings a whole new set of challenges.

#2 Adaptability
As with nature, there are no straight lines in business. Companies that achieve sustainable growth are forever responding and flexing (usually quicker than the competition) to the latest market phenomena.
The Fliers embrace change as a chance to advance. The way they build their growth strategy, collaborate with colleagues and partners, design new products and services, and adopt tech are all geared towards anticipating the unknown.
In simple terms, there are three pillars of adaptability:
Insight: Clarity on how the market is evolving
Flexibility: The 'permission' to change course as needed
Speed: The ability to change course quickly
These are easy to write on paper. But agile ways of working, lean product creation and flexible operating models are the result of widescale change programmes that touch every team in the business.
Yet, the effort is worthwhile. Too many companies keep doing things the same way until they fall too far behind. All businesses, big or small, need to be ingenious in perpetuity. The Fliers show that constant innovation is a healthy state of mind. Those that stay ahead of the curve can expect to experience exponential growth.

#3 Customer Centricity
Our research showed that a company's ability to identify and prioritise customer needs is the single biggest behavioural contributor to improving financial performance over the long-term.
That may sound obvious, with hindsight. But the reality is that most companies don't use this truth with foresight. They don't base all their decisions on the clear understanding of their customer needs. Instead, they adopt a product-centric perspective that responds to past or, at best, present needs. Customers are consulted, but their unmet, unarticulated desires do not drive the company and what it does.
The truly customer-centric company sees the world differently – through the lens of their customer. They embed a customer orientation through organisational structure, process and data and technology.
Don't fall into the trap of thinking that customer centricity is about market research and likes on social media. It's all about repeat business and tangible loyalty. It's about securing that magic moment when the customer thinks: huh, this company really gets me. Customer focus needs to be an unquenchable thirst to understand what your customer wants next – and then hard-baking those desires into your business proposition.

#4 Purpose
Future focus, adaptability and customer centricity are the tools that allow a company to aim for tomorrow, change on the move, and take the customer with them. But it's purpose – that single reason to exist – that provides a guiding light, without which companies can lose their way.
The Fliers understand the role they play in the lives of consumers, society and shareholders. They know why they matter. Too often, there's a gap between how a company wants to see itself and the actual perception among employees, customers and the world outside.
A clear sense of purpose doesn't just lead to warm, fuzzy feelings for employees and customers, it has real impact on other three drivers of sustainable growth.
Purpose helps sharpen a company's approach to customer centricity – it defines who the company is to its customers and who they are to it. The Fliers can see all their interactions with their customers through this lens and use the insight gained to create distinct, genuine customer experiences, rather than following the crowd.
Purpose provides the guardrails for effective future-focus. Looking beyond the core can lead to an overwhelming number of possible opportunities to choose from, with little clarity of what the best route forward is. Purpose helps companies narrow the field of choices. It gives a conceptual core competency: a space in which a company should not go beyond and in which it can build up credibility, expertise and uniqueness over time. And, when functioning properly, a purpose is also an imperative to act, providing permission to change and broaden the company's horizons.
Finally, purpose is critical to adaptability - it provides a common language, motivation and set of objectives that mean layers of bureaucracy can be torn down. Rather than making employees do what the leadership needs by extensive task lists, workflows and check-ins; purpose leads them there autonomously. At its best, it acts as a stake in the ground – a constant stability around which rapid decisions can be taken with confidence and a common language.
The strength of the four-part code for sustainable growth is that the different disciplines work together. Purpose sits at the heart, as it connects each of the other three to form a coherent organisation with a mindset for strategic growth.
Time for a second opinion?
These four areas are the ones where business leaders need to evolve and improve more than any other. Getting it right is a tough ask. An independent set of eyes can help to identify the openings and disconnects that could be seized and fixed to set the company on the path to sustainable growth.
At Cognosis, our consultants help business leaders to unlock growth by unleashing the potential of their long-term business strategy.
> TALK TO US: Contact our team to discuss how we can help you achieve your growth ambitions