business strategy
Help! Is my business choice-averse?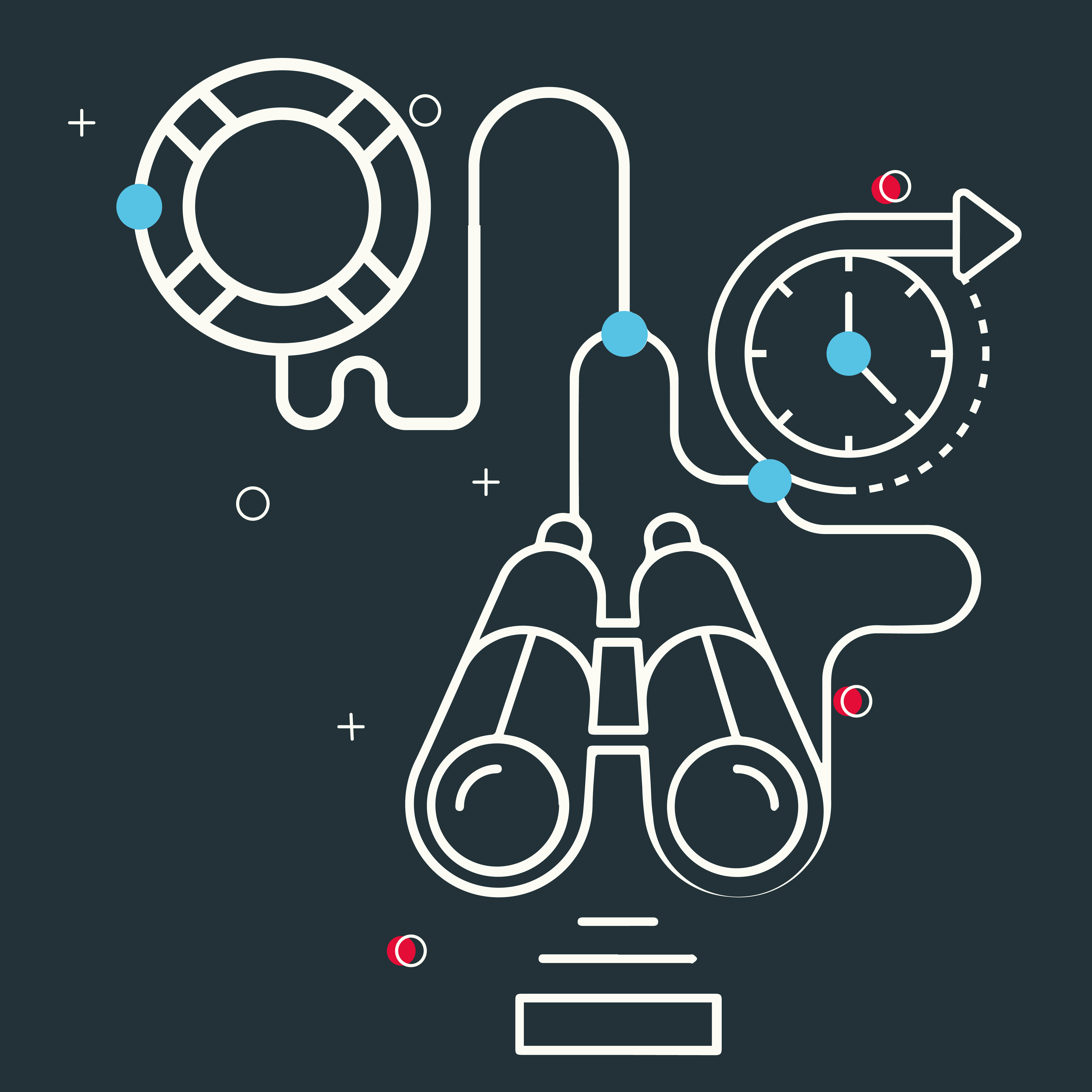 CEOs and strategy leaders know they need to think long-term or risk stagnation. But how to prioritise, when change is risky too. Duncan Campbell explains how to become more choiceful when faced with numerous big bets for sustainable growth.
It's no secret that long-term behaviours drive greater value creation. Read the annual report of any business of any size or sector, and you're almost guaranteed to find sustainable growth as a headline ambition.
Research shows the clear benefits of going long. Over a 15-year horizon, major companies that focused on their future business enjoy an average 32% revenue benefit in comparison to those more focused on their current business. Companies that manage with a long-term orientation outperform their short-term-focused counterparts across a range of metrics: revenue, earnings, market capitalisation and brand equity (to name just a few).
But it's also well known that continuous improvement is hard work. Moving into new markets is challenging. Just one out of every nine companies sustains profitable growth for a decade or more[1]. Meanwhile, corporate performance is more volatile than ever. On average, one in three publicly listed companies will not exist in five years' time. That's a five-times increase compared to 50 years ago.[2]
[1] Zook, C. and Allen, J., 2016. The Founders Mentality. Boston, Mass.: Harvard business review press.
[2] Harvard Business Review. 2016. The Biology Of Corporate Survival. Available at:
To thrive in 2025, plan now for 2035
Uncertainty is one of the key reasons that CEOs and strategic directors struggle to act on their instinct to think future. They know that 'more of the same' brings the risk of stagnation, but reallocating resources into a 'big bet' feels even more risky. Many businesses shy away from making choices on growth, not wanting to challenge the status quo or upset team members responsible for specific areas.
Of course, you can't just throw money at the future and expect rewards in return. The usual rules of business apply. You need to be incredibly driven and bright to succeed. You need the right data. But without a forward-looking strategy, all bets are off.
A long-short strategy (combining both a long-term and short-term perspective) can help you be more choiceful in your decision making. By finding the latitude to look beyond the pressures of the here and now, you can recognise which programmes to maintain and which new ones to properly go after, and how to shift money and people accordingly.
It's wise to keep a portfolio of future opportunities to hand, because not all of them are going to work. You need a few bets for the future. Again, the right strategy helps you define those bets, gain alignment and then strike when the moment's right.
Sizing up the opportunities
A key component to making choices is using data to size and prioritise opportunities. This allows informed and objective decision making. And it can help justify decisions to move into new markets with any stakeholders who challenge it.
Don't be put off by thinking you do not have the data available to do this. Everyone has more data available than they think. Data can be pulled from desk research, talking to teams, examining average spend and more, which can all build up to give insights. If you really struggle with this, proxies can be used from looking in other relatable areas where data does exist and applying assumptions to what it means for you.
What's the priority?
When zoning in your next move, what's the fair share you can achieve? The prioritising process should consider the current and future attractiveness of any opportunity. Question what trends may impact its future growth trajectory. And asses your ability to win in the area – your current capabilities, resource and investment required. Also, assess the competitive environment and any other barriers that need to be navigated.
Allied to this is segmenting your consumer and geographies you want to target. It requires understanding where the most value can be built. How many consumers can you target? What profit do you make with them, or could you make?
The prioritisation process allows you to plot markets into three key areas: markets you want to grow, those you want to defend and those which are lower priority. Lower priority does not have to mean you are walking away from it, just that you are deciding to put more resources into another area.
Customer at the heart
The final step is developing a proposition that can leverage the opportunity. It requires having total clarity on the customer need. It is most powerful to articulate the value proposition from a consumer's perspective for a truly 'consumer-centric' proposition.
When you have mapped all of the consumer needs in the space, build an understanding of how competitors are meeting them. Unpack their value propositions, and spot where opportunities to differentiate exist. It is also worth engaging the right people from the start. Articulating a value proposition can be quite personal and / or divisive and key stakeholders should be brought along the journey ensure buy-in and ownership.
If the value proposition is consumer centric, clear and compelling in its comms, and shows a USP vs the competition… then good job. You've made the right choice.
How to build a Long-Short strategy
At Cognosis, we have built relationships with successful midcap businesses who reset their strategy with us every year, as a matter of course. What's changed? Where are we now? What do we need to do differently? They trust our consultants to help them balance short-term gain with sustainable growth.
We provide a tried-and-tested framework for creating a successful strategy, backed by a toolkit of solutions. In recent years, we have helped successful midcap businesses such as Arco, the UK's largest B2B Safety company, to develop three- and 10-year strategic plans, while responding in the short-term to the challenges of COVID-19.
The framework has three core components.
Why we exist? What do we want to be known for in 10 years or even 100 years? Some people like the word purpose, others prefer vision or 10-year compass. Call it what you like, but it's an important thing to get right, as it gives valuable strategic direction and provides a compelling narrative for customers and employees. For example, our own purpose at Cognosis is to help businesses and brands build sustainable growth.
Where to play? This is your three-year horizon. Be crystal clear about your target market. Fine tune your value proposition, so you become uniquely positioned to meet the needs of your target market. Next, you need to see if the calculations all add up. We call these strategic enablers: get granular about creating a doable, costed plan. Be prepared to go back and reappraise your choices.
How to win? Write a clear and compelling articulation of the direction and choices that people will buy into, using powerful data. This good thinking is translated into a one-year plan and a one-year budget.
The end result is a strategy that helps the business to look forward and look around at the same time. But remember: a strategy can't survive on paper. If the right processes and skills to manage a strategy are missing, then it's not going to work. Are you constantly allocating resources to the right departments? Are you structured in the right way? Do you have the necessary leadership and talent in place? Are you hitting the OKRs (objectives and key results)?